Much like Google or Yelp, Bing works to help get your business found when people are searching for you online. This business listing is called Bing Places, a free online listing that helps web users find your info when they're searching specifically for you, or when they're searching for businesses like yours in a certain location.
Most of the time, when you search for your business, you'll find that it's already been added to Bing's listings. This is done by aggregating any info that the company can find on your business, and placing it into a listing created by the team at Bing. However, many times this info can be incorrect or outdated. That's when you'll need to claim your business listing for yourself, to insure the correct info is available for any customer trying to find you!
Check out these easy to follow steps that will help you on your way to claiming your Bing Places listing!
Getting Started
The first step in the process is to make sure you have a Microsoft Outlook email account, and are logged into that account. Bing is owned by Microsoft, and they use their own email hosting service in all of their software, much like Google does with Gmail.
The process for setting up an Outlook account is quick and easy. Once you have your account set up and verified, you can then start claiming your listing.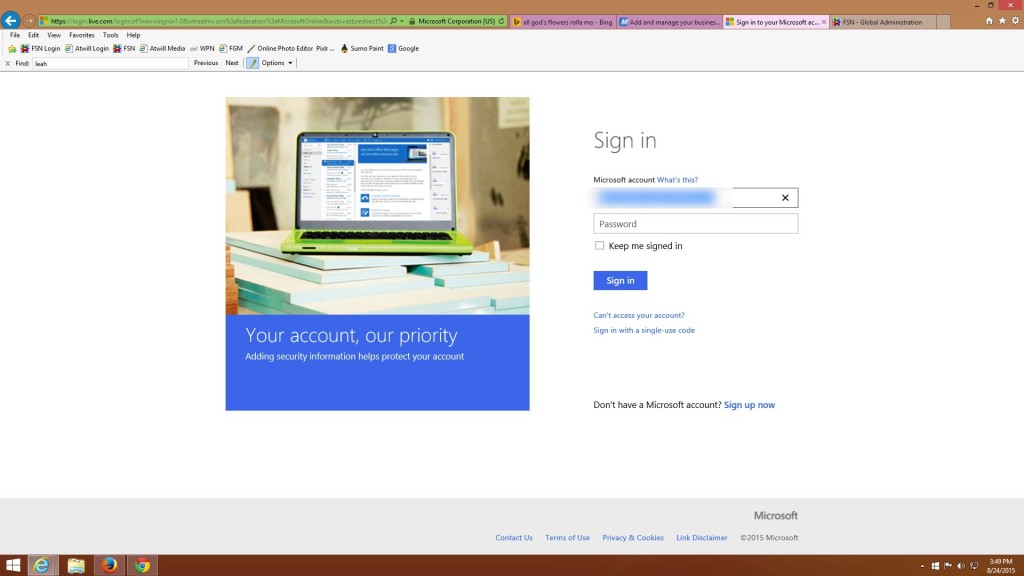 Navigate to the Bing Places home page, located at this web address https://www.bingplaces.com/
Click on the Get Started Button to begin the process.
Searching For Your Business
Bing gives you the option to search for your business by either typing in a phone number associated with your business, or by searching for your business's name and its location.
If your business is already listed but hasn't been claimed, it will show up in the search results.
Next, click the "Claim Business" link next to your business's name.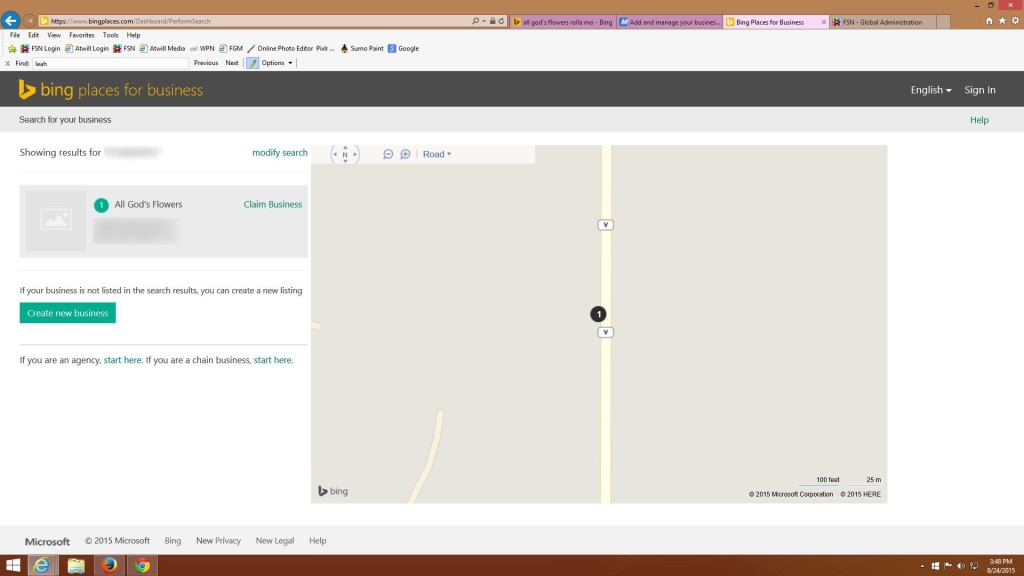 Verifying Your Business
Before updating the info on your business, Bing requires you to verify that you are the owner of the business. Click the "Verify" button to get started verifying your business.
There are a number of ways that you can verify your business. You can have Bing email you with your PIN code, you can choose to have them call you with the number, or you can have a SMS text message sent to you with your PIN.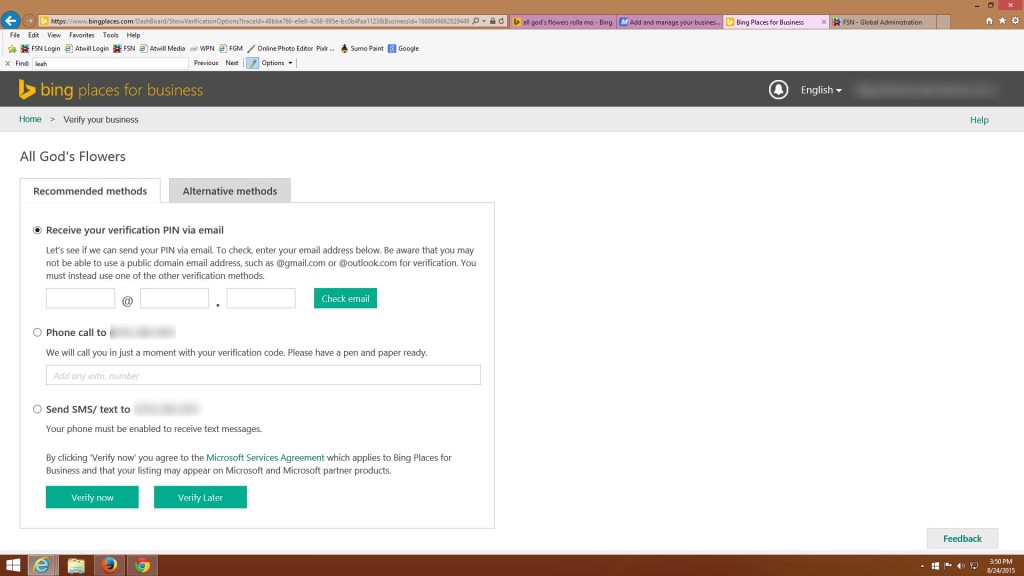 There are also two alternative methods for verifying your business listing. When you click on the "Alternative methods" tab, you'll see more options. You can choose to answer a series of questions from Bing that only the business owner will know, or you can choose to have Bing send you a postcard via snail mail to whatever mailing address you wish.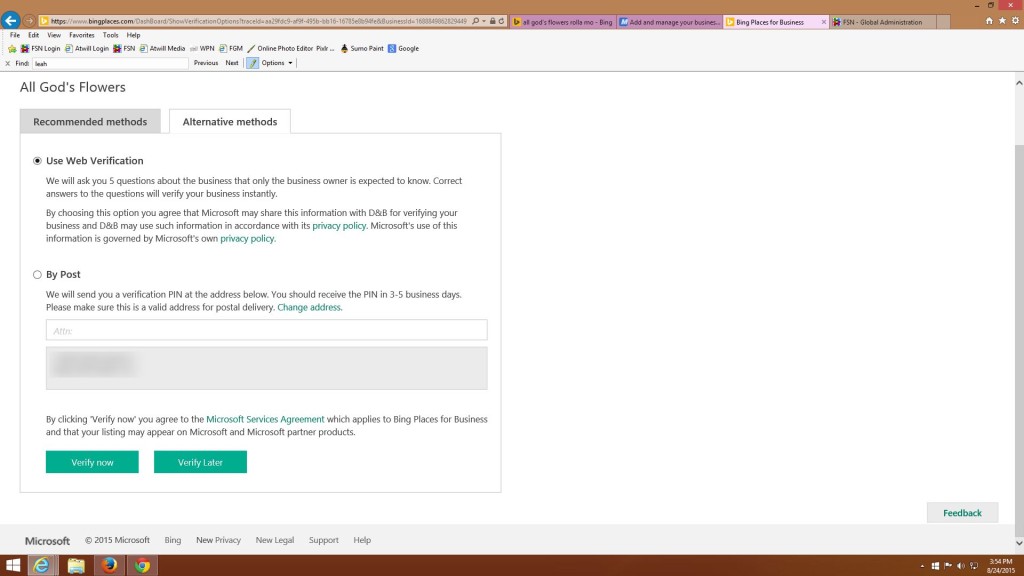 Once you verify your business, you can begin updating your info.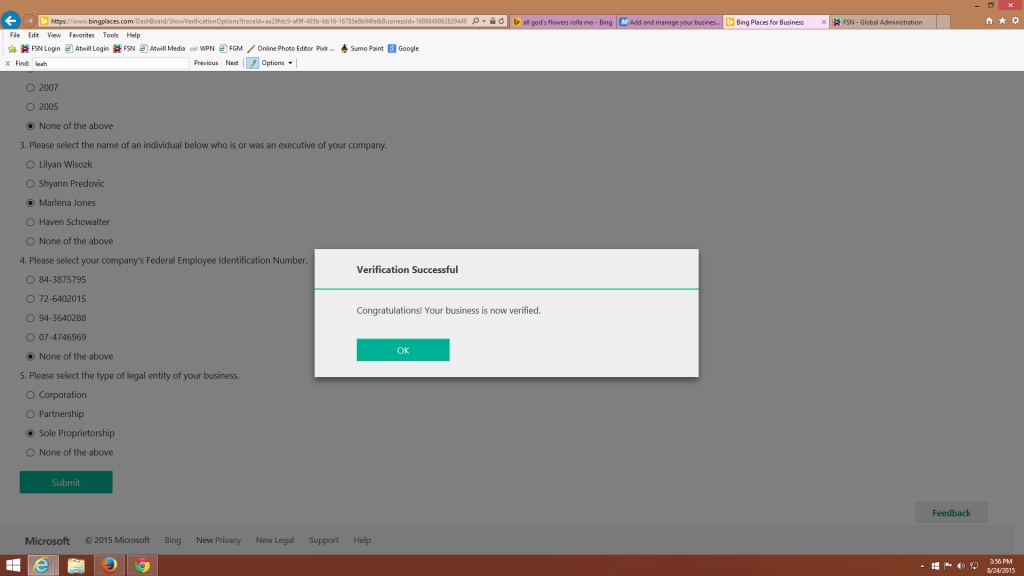 Updating Your Info
Bing lets you update various types of info for your business listing. These include your address, categories that your business fits into and a brief description of your business, contact info, photos of your business, and your business's working hours.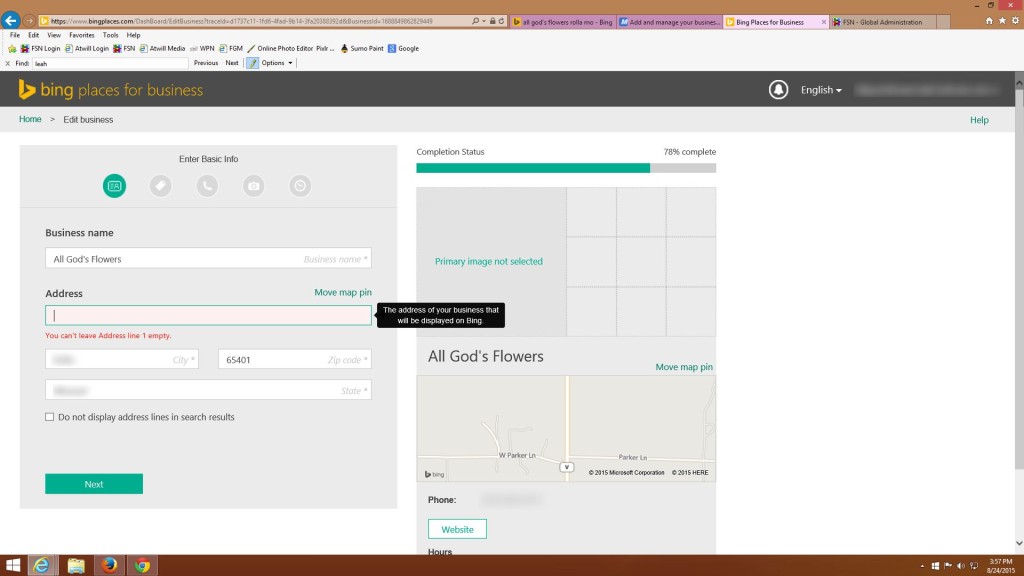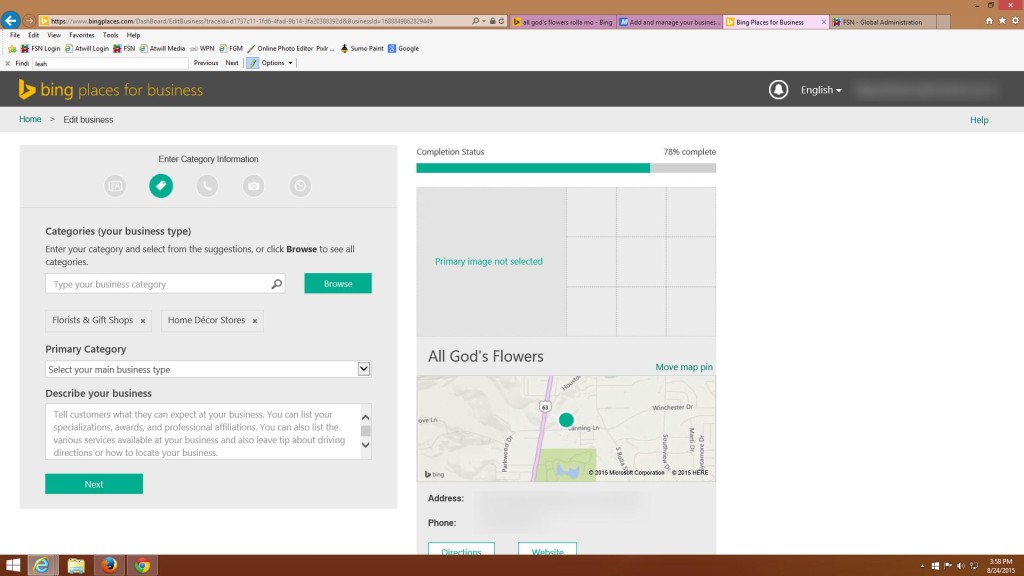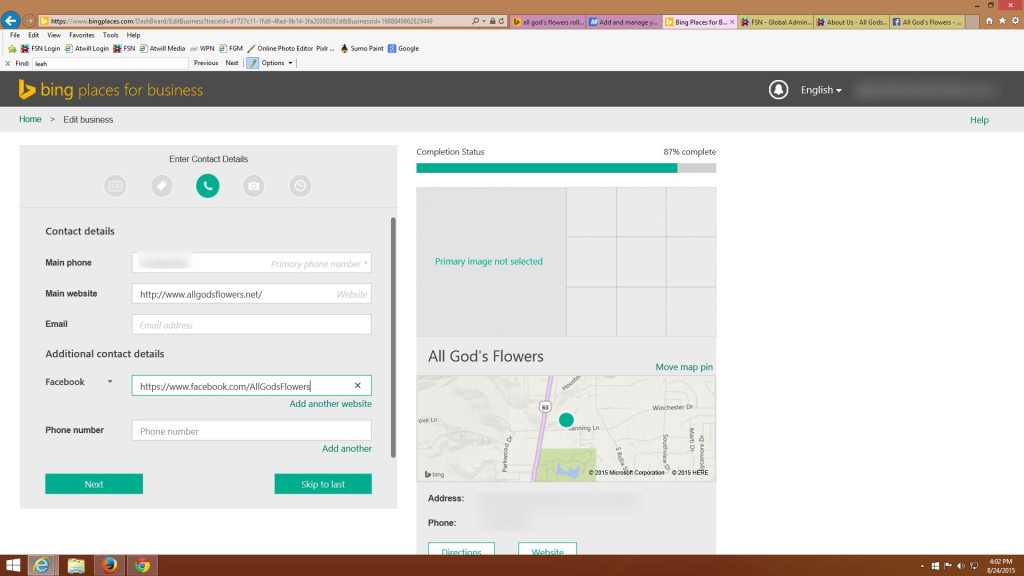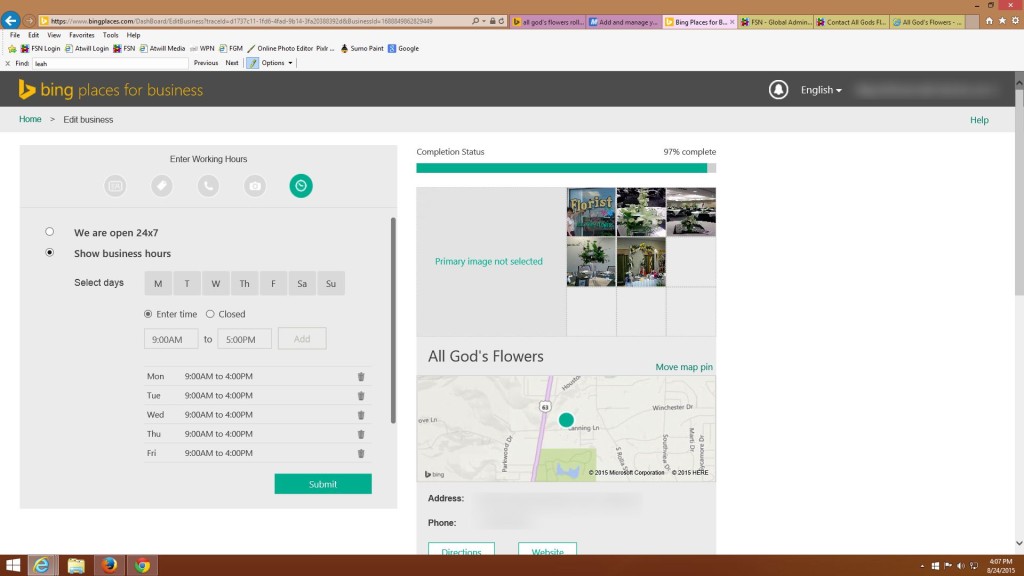 After updating your business listing to the correct info, you will see a notification at the top of your screen that lets you know how long it will take for your correct listing to show up on Bing's search results. This verification process can take up to 2 weeks, but oftentimes it is sooner.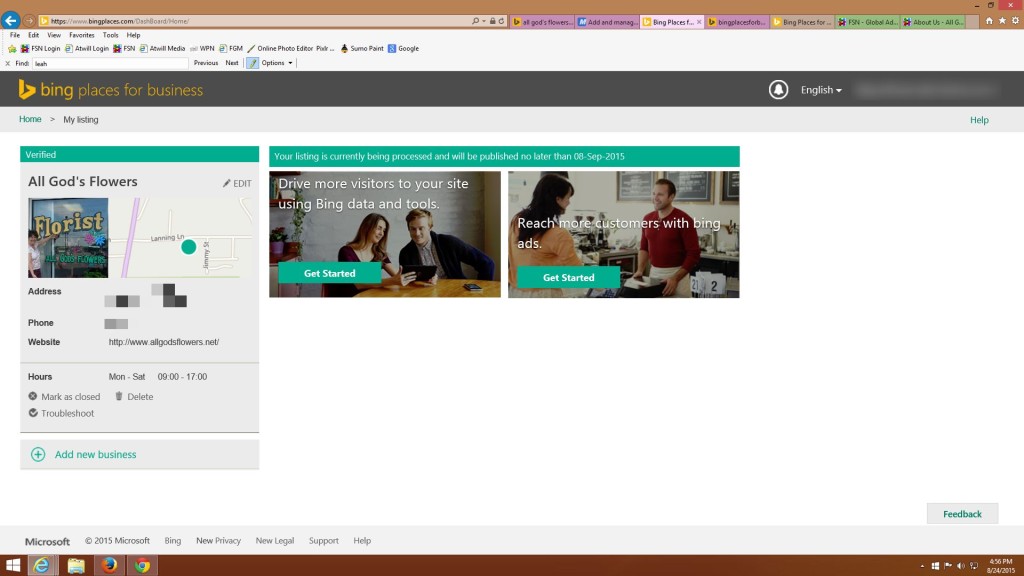 That's it for getting your business verified on Bing! The entire process is quick, easy, and extremely valuable for getting you noticed on Bing's search results. When you have your business claimed on Bing, more customers will be able to find you when searching online.