1. Background
Using a plain white or gray background will make your photographs look clean and professional. You can create your own backdrop by using a poster board or a wall. Before you take the photo make sure that the flower arrangement is the only visible object in the shot. Any background objects tend to be distracting and won't keep your customers focused on the flower arrangement.
2. Lighting
Lighting is an important aspect in capturing quality photographs. We suggest shooting next to a window so there is plenty of natural light. The natural light combined with the white backdrop will really make your flowers stand out. Also, remove any surrounding objects to make sure that there are no shadows in your shot. This will ensure higher quality photographs.
3. Angle
Always position your camera vertically and directly in front of the flower arrangement. Shooting straight on shots is the best angle to display your flower arrangements. Also make sure you are standing far enough away to capture the whole arrangement. The best way to get the whole product in the picture is to leave a little bit of white space around the edges.
4. Accessories
There are many budget-friendly accessories you can purchase to help you achieve high quality photographs. Here are two practical options that we found from Shopify.
Tripod

Mounting your phone on a tripod is a great way to avoid blurry pictures. Instead of trying to hold your hand steady, simply clip your phone to a stand. There are several different tripod options for various types of phones. The

Spiderpodium is an extremely flexible and versatile tripod. It's only $25 and the beautiful photos are worth the investment.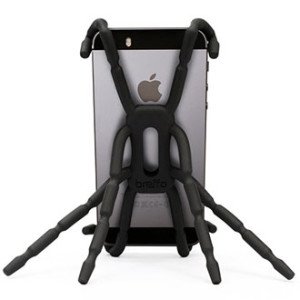 Clip-on Lens

Adding an external lens to your smartphone will enhance the camera's perspective. If you have smaller products that require you to zoom in to take pictures the external lens will be able to focus on the product without becoming blurry. We suggest trying out the

Photojojo iPhone & Android lenses. They range from $20-$100 and can be customized based on your needs.